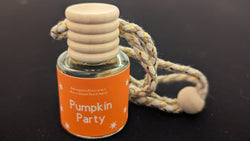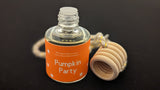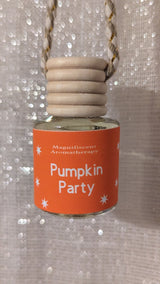 Pumpkin Party scented Car Diffuser
What is Fall without a party??
Pumpkin Party scented Car Diffuser
This fragrance oil is infused with natural essential oils, including cinnamon, clove, and ginger.
A true-to-life fragrance oil with notes of pumpkin, spices, and a touch of vanilla and caramel.
Last 30 plus days
How to use: Remove the stopper, twist the wooden lid back on tightly, turn upside down for 10-15 seconds, the wooden lid will absorb the fragrance oil. You can put the stopper back on, I do not.
Comes with white mesh bag and instruction card.