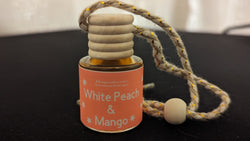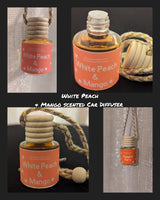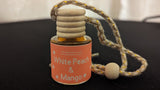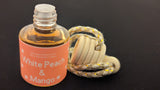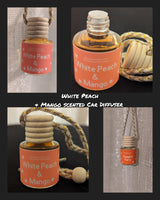 White Peach & Mango scented Car Diffuser
White Peach and Mango scented Car Diffuser
This fragrance is a delicious blend of mangoes and peaches aromas. It will make you think of a hot summers days eating juicy, fresh fruit by the pool. The fruity, sweet aroma makes any room smell heavenly.
Last 30 plus days
8ML
Comes with white mesh bag and instruction card
How to use: Pop the stopper out, twist the wooden lid back on tightly, turn upside down for 10-15 seconds you will see that the wooden lid absorbs the oils. You can put the stopper back in ( I do not).