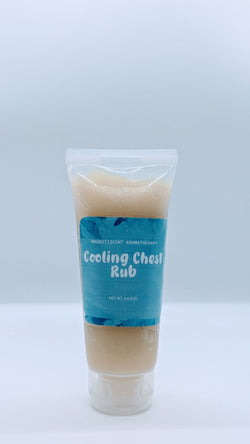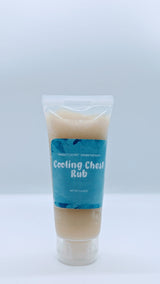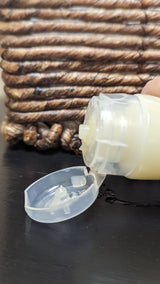 RELAX AND REJUVENATE WITH THE CALMING AND SOOTHING BENEFITS OF SOOTHING CHEST RUB!

Liberally apply the Soothing Balm on your chest or even your feet. You will enjoy the refreshing aroma. Apply as often as you like. Avoid broken skin area and eye area. Anyone wishing to unwind and calm their senses after a long day should use Soothing Chest Rub. The natural remedy's relaxing and soothing effects can be felt in the chest, temples, neck, or any other troublesome location.
WHY DO YOU NEED THE SOOTHING CHEST RUB™?
It is prepared with energizing elements. You will feel revitalized and relaxed after using the chest massage, which will help reduce tension and encourage a restful night's sleep. It is simple to use and comes in a handy package, making it a wonderful addition to your evening ritual or for usage throughout the day anytime you need a pick-me-up.
WHAT MAKES THE SOOTHING CHEST RUB™ SPECIAL?
The Soothing Chest Rub is special for several reasons:
Natural Formula: The chest rub is a safe and friendly substitute for treatments with harsh chemical bases because it is manufactured with natural materials.

Calming and Soothing Properties: As a result of the substances' well-known relaxing and soothing qualities, tension is reduced and relaxation is encouraged.

Refreshing Fragrance: The chest rub emits a revitalizing and energizing scent that uplifts your spirits and fosters a relaxing environment.

Versatile Usage: Any area that need calming and relaxation, including the chest, temples, neck, and other areas, might benefit from the chest massage.

Convenient Packaging: The chest rub is packaged in a way that is both practical and simple to use, making it the ideal complement to your evening ritual or for usage anytime you need a pick-me-up.
Overall, the Soothing Chest Rub is a unique solution for anybody trying to reduce stress and encourage relaxation because to its natural components, calming qualities, energizing smell, and accessible packaging.
Size:
Ingredients:
Organic Bees Wax, Organic Shea Butter,Organic Coconut Oil, Menthol Crystals, Peppermint Essential Oils, Eucalyptus Essential Oils, Tea Tree Oil, and Lavender Essential Oils
 SHOP WITH CONFIDENCE